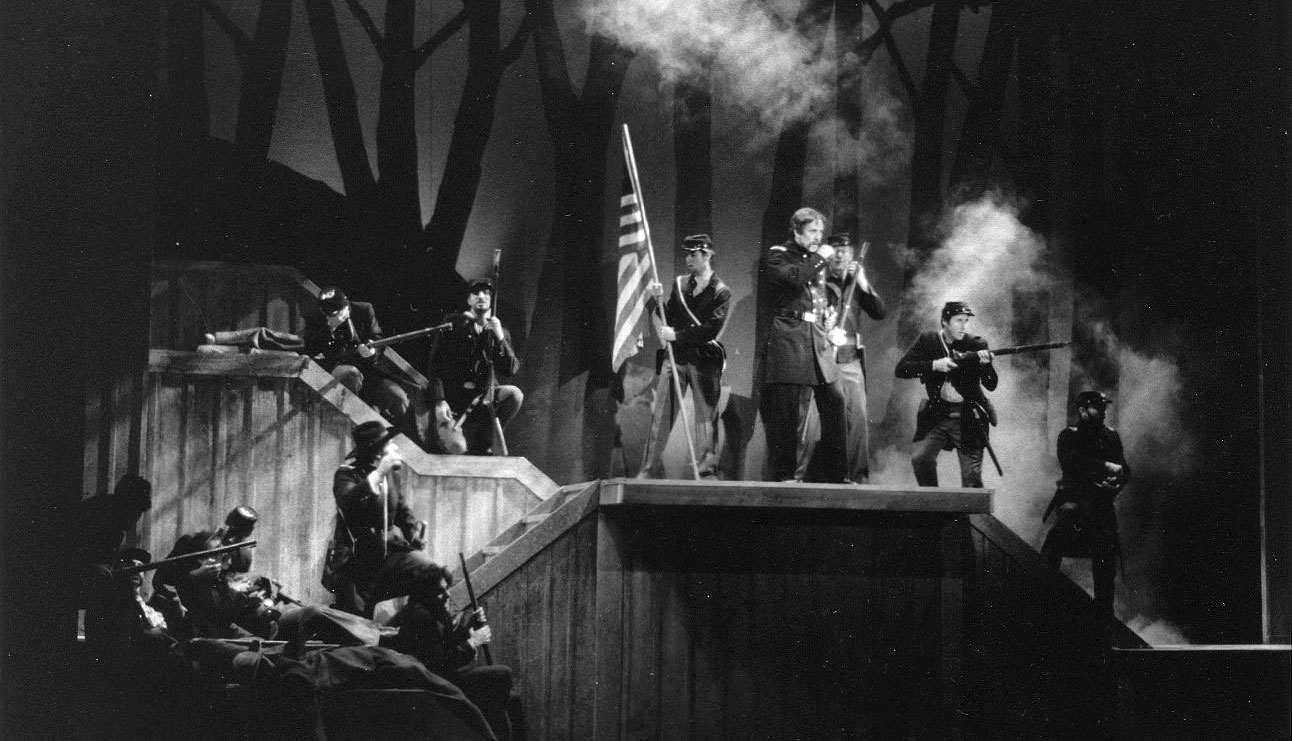 Chamberlain: A Civil War Romance, is, at its core, an exploration of the perennial conflict between public duty and private devotion. This musical about the life of Joshua Lawrence Chamberlain not only celebrates a great Civil War hero, but also examines a universal theme: How a person's sense of duty and destiny affect his personal life.

The play begins at Little Round Top, prior to the great battle. The men of the 20th Maine are writing letters home. Chamberlain's letter to his wife, Fannie, is the springboard for a series of flashbacks which reveal a tempestuous and passionate relationship. Fannie is a willful, independent woman ahead of her time, but plagued by a deteriorating eye disease. Chamberlain is a man of vision, imbued with an overwhelming sense of duty and a willingness to endure great personal sacrifice for God and country.

In the second act, Chamberlain leaves home again to become Governor of Maine. The clash between husband and wife culminates in Fannie asking for a divorce. After Fannie's death, Chamberlain returns to Little Round Top to ponder the sacrifices made.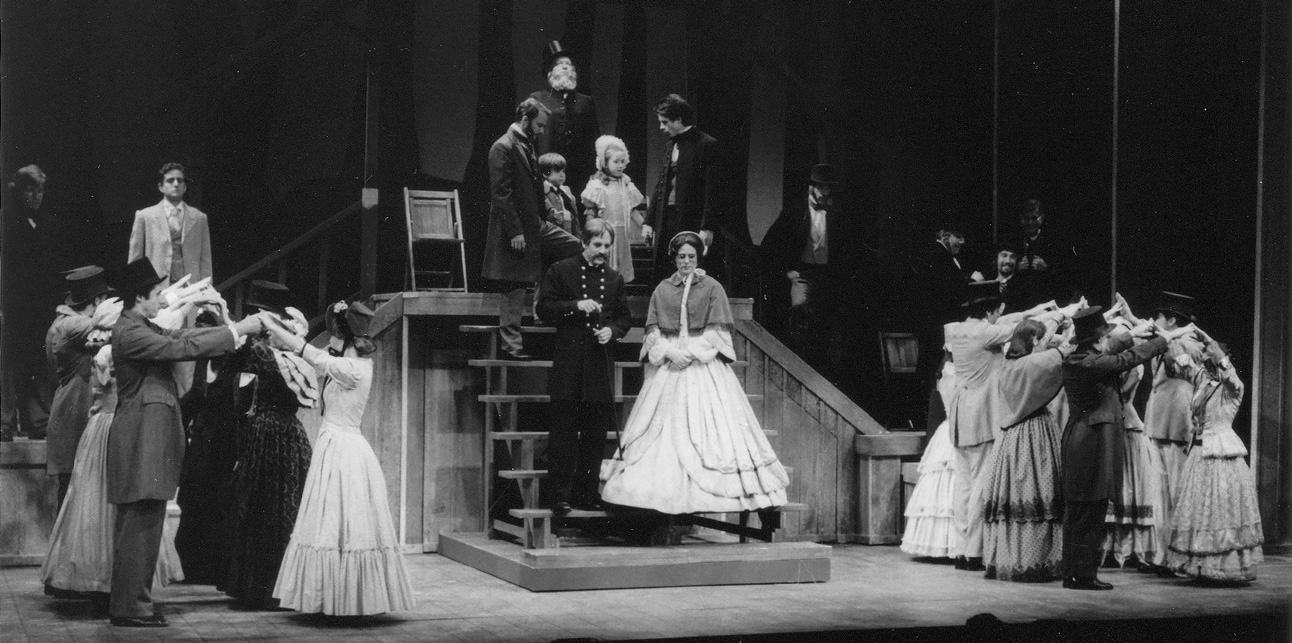 Chamberlain: A Civil War Romance, was commissioned by Maine State Music Theatre through a grant from the National Alliance of Musical Theatre Producers. It was developed in workshop at The New Harmony Project (Indiana) and was read at the Lambs Theatre (New York). It received its first full production at Maine State Music Theatre (Brunswick, ME) in 1996 under the direction of Charles Abbott and the music direction of Douglas Coates, and its second production at the same theatre in 2014 under the direction of Marc Robin and the music direction of Ray Fellman. It has a book and lyrics by Sarah Knapp and music by Steven M. Alper, with orchestrations by Larry Hochman, with additional orchestrations by Bruce Coughlin and Doug Besterman.